Sonic Bloom is an two part system, sound & organic foliar feeding, easily integrated into any type of horticulture project, from conventional to Organic Farming. Our unique,growth stimulating sound is available in CD's with music or for more effective delivery with Sonic Bloom Boxes. Sonic Bloom's Plant Food is specially formulated to be used with our sound, using only Certified Organic ingredients. We would like to invite YOU to explore our website and learn more about SONIC BLOOM and see what YOUR plants are missing!
"Plants can only be understood when considered in connection with all that is circling, weaving and living
around them. In Spring and Autumn, when swallows produce vibrations as they flock in a body of air, causing currents with their wing beats, these and birdsong have a powerful effect on the flowering and fruiting of plants. Remove the winged creatures and there will be a stunting in vegetation."

Rudolph Steiner, Secrets of the Soil, Chapter 11: Sonic Bloom



New and Improved SB3 Bloom Box NOW AVAILABLE
Sonic Bloom Sound coverage up to 200 Acres!
Also available as a Big Farm Kit on our Products Page

" My crops are doing better than I thought they would this season. My corn is very waxy and the leaves are very thick, many of them already have 4 shoots sticking out of the base of the plant and at only two and a half feet tall! I'm quite impressed with this Sonic Bloom System!"

New Sonic Bloom Farmer in Oregon Summer 2020


"Our 200 cherry trees were planted by my father 40 years ago and never produced until this year, one year after I started the Sonic Bloom System. There is no there explanation, it has to be the Sonic Bloom!"

Sonic Bloom Biodynamic Farmer in Canada, Spring 2020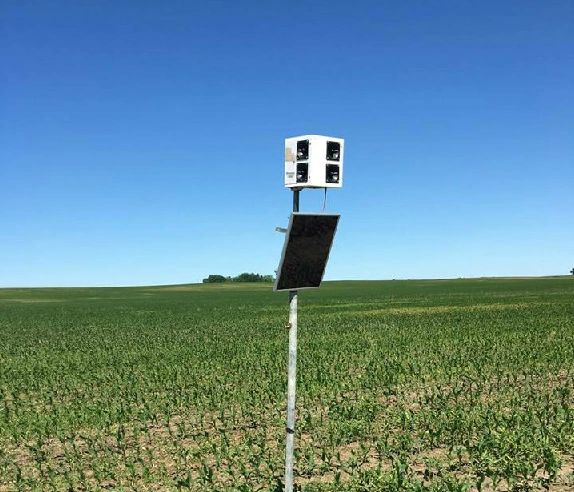 We are looking for Sonic Bloom Growers to help by becoming Sonic Bloom Distributors in the US.
If you are a current or past Sonic Bloom Grower and think you can represent us to future Sonic Bloom Growers and provide technical assistance to Sonic Bloom Growers in your State, we would love to hear from you!
---